BCS specializes in stainles steel, aluminum and fiberglass parts for industrial applications
Example products could be:

Wind power:
Glue flanges and Spinner rings for blades
Hatches and covers
Nacelle parts and more…
Marine:
Hulls and decks
Innerliners, hatches & covers
Pulpits, ladders, steerings wheels
Tanks
Deck fittings and more…
Interior/Projects:
Hand rails, columns
Kick plates
Custom made fittings
Furniture parts
Doors and windows
Decorative parts and more…
Fibre Glass
BCS specializes in less complex, labour intensive fiberglass parts for industrial applications.
The manufacturing process is mainly hand layup of polyester and glass fibre mats in single sided moulds. Solid laminates or with sandwich core. Choice of materials, laminate plan and specs according to customer specifications.
Our manufacturers have experience in large structures up to 1500kg of laminate (such as yacht hulls), and pay special attention to surface quality and laminate structure.
Moulds can be made from new plug, or from customer supplied plug/part.
Our manufacturers are located in western Poland and have own transportation vehicles for easy and safe delivery to your door.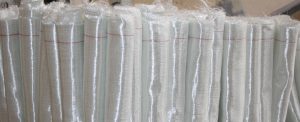 Stainless Steel
BCS specializes in acid proof / stainless steel parts for industrial and outdoor applications according to customer order.
Most of our products are made in AISI 316L, but other materials are available upon request.
Our manufacturers posses modern machines and offer high quality products with superb surface finish based on the following technologies:
•Water jet cutting (max. 300mm)
•Laser cutting (max steel 20mm, s/s 12mm, alu 10mm)
•Sheet bending (max 10mm – At full 3 m length: 4mm)
•Tube bending (max Ø42x2mm)
•Turnery max Ø380
•Welding MAG/MIG/TIG (DNV certified)
•Polishing (electro and hand)
•Tank pressure testing
Our manufacturers use AutoCAD and Solidworks (for 3D). Drawings are accepted in DWG/DXF or even PDF formats. In some cases, STP-files can be used directly.
Our manufacturers have own transportation vehicles for easy and safe delivery to your door.
Alu doors and windows
BCS' latest branch is aluminum constructions for buinding and marine industries:
Doors
Windows
Sliding doors and windows
Facade elements
Winter gardens etc.
Thanks to modern production lines, our manufacturer is able to manufacture very complicated products, offering you complete service reaching from projecting over manufacturing to assembly and installation of ready products.
Profile systems
The aluminum products are mainly based on systems from the leading companies WICONA, ALUPROF and SAPA, depending on requirements and application. Using their solutions, our creative technical skills, and if necessary specially manufactured fittings and accessories, virtually any project can be carried out.
Fillings
Glass and many kinds of artificial materials can be used as fillings.
The mostly used artificial materials are PMMA, PVC, PEHD and PC, supplied by leading manufacturers such as ALTUGLAS, ANWIL and SIMONA. Artificial materials are most often used for door fillings.
For glass filling panels, a wide palette of possibilities is open:
Safety glass, class P2-P4
Security glass, laminated or hardened
Fire resistant glass, class EI15, EI30, EI45, EI60
Heat absorbing glass (Antisol) in various colors
Sun reflecting glass
Self cleaning glass (nano)
Glass panels are supplied by PILKINGTON, AGC and others.
Fittings
A wide range of fitting suppliers, such as ESCO, VBH, SAVIO, SOUTHCO and FAPIM, ensure that any need can be satisfied in terms of function and design.
Colors
The ready products can be delivered in a wide range of colors, in accordance with your individual requirements and preferences. The entire RAL palette of colors is available upon request.
Both powder painting and anodizing can be applied, depending on application and request. In both cases the products are prepared for use in aggressive environments.
Esthetics, function and quality in focus
The materials and technology applied by our manufacturer make development of light, inviting and attractive designs possible, yet assuring a strong and durable construction.
Our manufacturer KOTNIZ continuously strive for the highest quality, and naturally have implemented a certified Quality Management System according to ISO 9001:2008, just as other relevant certifications are available.